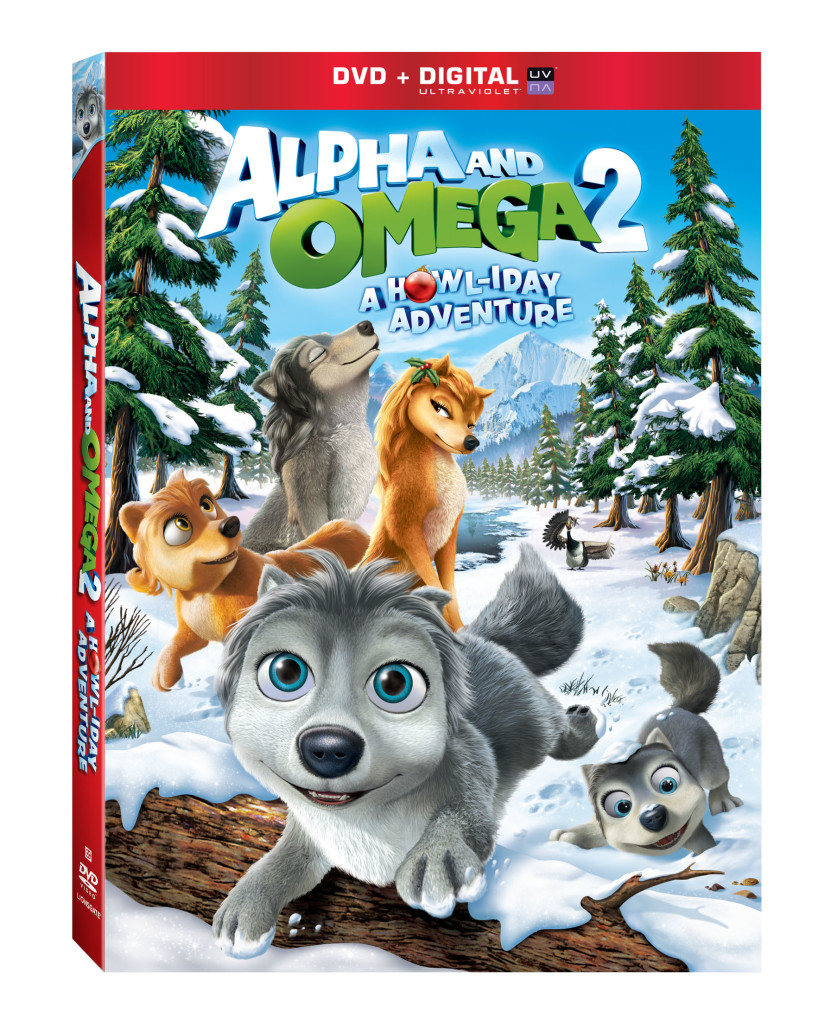 Livin' The MOMMY Life is giving away a DVD Copy of Alpha & Omega 2: A Howl-iday Adventure
Alpa and Omega 2: A Howl-iday Adventure is a great family movie. It can be found exclusively in Walmart stores nationwide on October 8th for the suggested retail price of $19.98 and the Blu-ray Combo Pack will be $24.99. The Blu-ray and DVD contains all-new special features that include a behind the scenes look at the making of Alpha and Omega 2, fun wolf trivia and an "Are you an Alpha or an Omega?" quiz plus a sneak peek at future Alpha and Omega adventures.
Thank you for joining us. Everyone wants to win a prize, and this just may be your chance! I do not get anything for having these giveaways for my readers, but I like to enter contests so I assume you do too- especially since you are reading this. I offer contests/giveaways to attract new readers to Heart of a Philanthropist. If you like them, and want more coming, then share with your friends and family so I can continue to offer them. Other bloggers who include me have requirements, such as "You must have 2000 original users monthly in order to participate." That means a few things... In order to continue offering contests, I have to have lots of readers AND if I have lots of readers, there are more opportunities for you to enter! Thanks again for stopping by. Good luck, and God Bless! and now for the GIVEAWAY.... One lucky winner in the US will receive their own DVD copy of Alpha and Omega 2: A Howl-iday Adventure. Enter using the rafflecopter below. Giveaway ends 10/15/2013
a Rafflecopter giveaway
Disclosure: I am not responsible for shipment of this prize. I was not compensated for posting this giveaway.